Are you looking for a "meet the team template"? You've got the perfect tool to introduce yourself and your team.

Table of Contents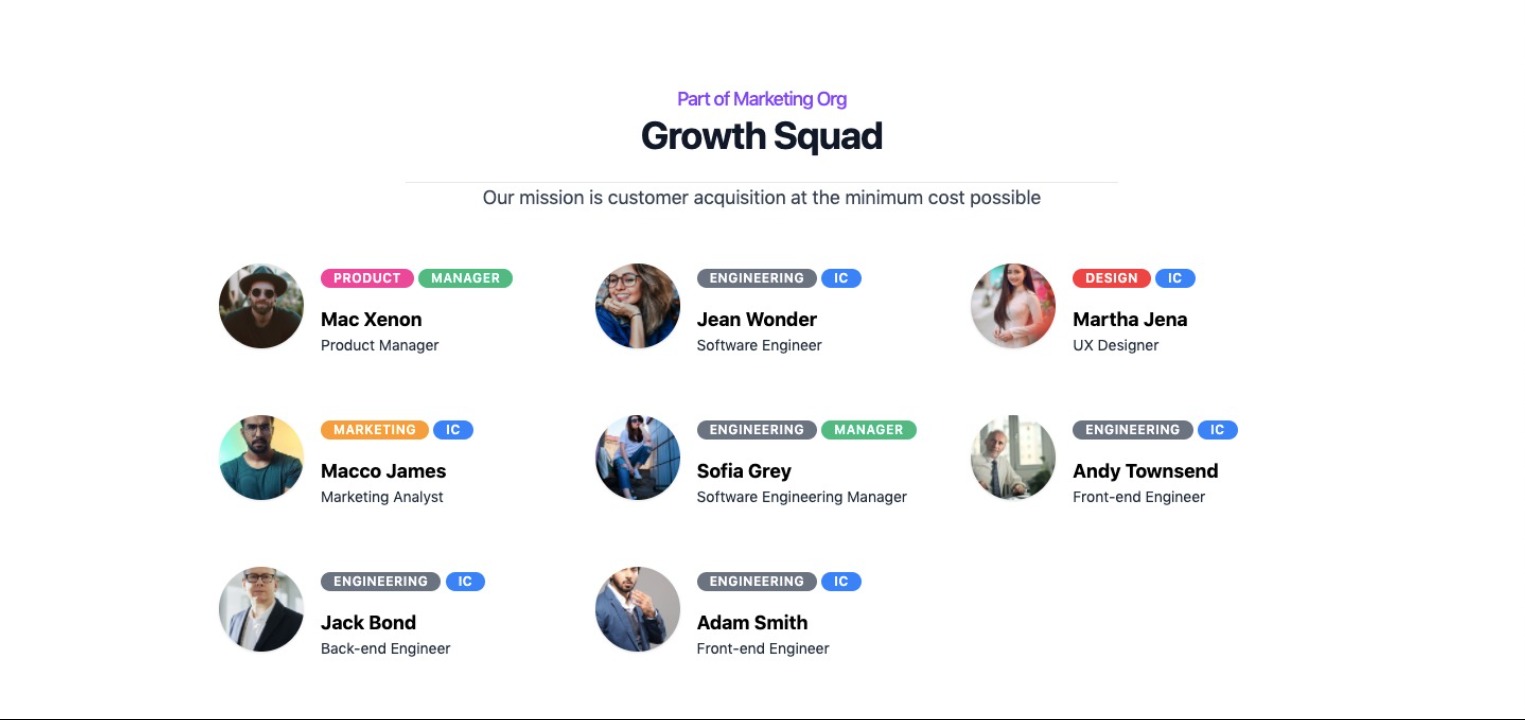 Meet the team template: MeetTheTeamPage

MeetTheTeamPage is the perfect tool for team managers that can help in presenting a team, individual responsibilities and highlight achievements.

Use cases
There are several moments when a meet the team page is useful. See the use cases below:
Welcoming New Hires
As a new hire, the first week is full of content and meetings. You are eager to understand every piece of the company, what your team do, what are the global goals and the local goals, who are your peers, what they do and so on.
As a leader or a team manager, you want a tool that makes your life much easier to tell to new hires who is who and to explain all the structure they are in.
Watch the 1-minute demo video.

Company wide reports
As a leader or a team manager, you are familiar to have to write and share periodic reports telling the results and the impact of all initiatives related to your teams.
MeetTheTeamPage is the place to go for your stakeholders to discover all the team members and the current goals of your teams.
Helpful information about the team
Make it personal

Put a short bio and a photo.
Make the bio fun. People can share a fun fact or hobbies
Social media links such as LinkedIn or Twitter could be a great idea.
Use a personal photo to show the team members personality

Show off team members accomplishments

This helps show the other team members and new hires what the team is working on and what is the impact to the company
Builds up your team members while making them feel great about themselves

Add a "What the team says about team member Joe Doe..." section for each team member

Ask each team member to provide quotes about each team member that highlights their values, skills, work ethic, style and so on.

Create an individual page for each team member as well as an overall "Meet the Team" page
Alternatives to MeetTheTeamPage
If you would like to know alternatives to Meet The Team Page, you can try some tools like: